Need an emergency dentist?
Call now!
Get Your Free Emergency Exam
(Offer valid only with any treatment
completed on the same day)
R

Comfortable & Pain Free Dentistry

R

Affordable Dental Services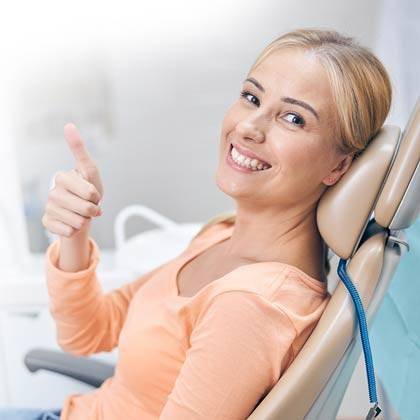 Get the Treatment You Need Today!
We'll Fix Your Teeth Pain-Free & Transform Your Smile
Tooth, gum, and jaw pain often don't happen at convenient times. But even at the most inconvenient moments, Dental Boost is available to resolve your pain with comprehensive care designed for your specific needs.
This means that regardless of your issue – be it a toothache, oral injury, or broken teeth or fillings – you can contact us for an appointment.
R

Tooth Repair

R

Denture Repair

R

Broken or Chipped Teeth

R

Persistent Tooth Aches

R

Root Canal Treatment

R

Wisdom Teeth Extractions

R

Restorative Dentistry
I do not have insurance, what can I do?
No insurance? No problem. We have discount plans in-office that will help you save.
How much is a consultation?
Consultations are free and are at no-obligation. Meaning, we are confident you will love our practice.
What is the most common dental emergency?
Having a toothache is the most common dental emergency. It can be caused from a possible cavity or even teeth grinding.
What are the early signs of dental trouble?
Mouth sores, growths or changes that are not going away.
Jaw pain.
Swelling in the face or gums.
Worsening tooth sensitivity, especially if isolated to a specific tooth.
Broken tooth.
Bad odor or taste in your mouth, especially if coming from under a filling or crown.
How do I know if I need an emergency dentist appointment?
If you need emergency dental care for a non-life-threatening issue like a chipped or broken tooth, sudden, extreme pain in your teeth, jaw or mouth, or any other dental problem call Dental Boost straight away and we will help you.
Is it OK to leave a broken tooth?
Even if your broken tooth doesn't hurt, you shouldn't leave it untreated. There could be many more severe underlying issues that you are at increased risk of. One of the most alarming possible side effects of a broken tooth is that food detritus can get trapped inside, leading to bad infections.
How do you know when a tooth needs to be pulled?
One of the clearest signs that you may need tooth extractions is when you feel continuous or severe pain in your gums or jaw. This is an indicator that something isn't right. It could mean that you have an infection in your gums or tooth, or that you have a deep cavity that is causing the pain.
"I have been visiting this dental office for years and have had many services performed. They are the BEST!! The whole staff is kind and professional and take very good care of their patients. They make sure patient is comfortable and as pain free as possible. I highly recommend Dr. Gabaldon and staff!!!"
Aurea Rodriguez

"Good services , I recommend so much , the people are so nice and friendly , take your appointment and enjoy the experience"
Jose Blequez

"Went here after getting a tooth extraction done at a different, less professional dentist. I was dealing with a lot of pain and inflammation. At Dental Boost they were able to see me within a few hours and provided comprehensive treatment. Not to mention the staff here are very professional and lovely."
Alejandra Herrera

"Fantastic after hours service. Really helped me get through the night worst night of my life with tooth ache with all your advice over the phone and fixed my dental issue the following day. Dr Gabaldon is fantastic and I will be a long term patient from here on. Thanks team."
Genesis Gonzalez

"Would recommend Dental Boost to anyone they are simply fantastic, made me very comfortable and welcome. All staff are very professional as well as accommodating, i had a tooth taken put which was pretty large and it was done quickly and efficiently, if i ever have any problems with my teeth again ill most certainly be back!"
Gretel Rodriguez