We can give you the smile you've always wanted!
We specialized in smile design
Call now and get up to
20% OFF Full Treatment
*Conditions apply
R

FREE Smile Design Consult ($150 Value)

R

FREE Full Mouth Scan Evaluation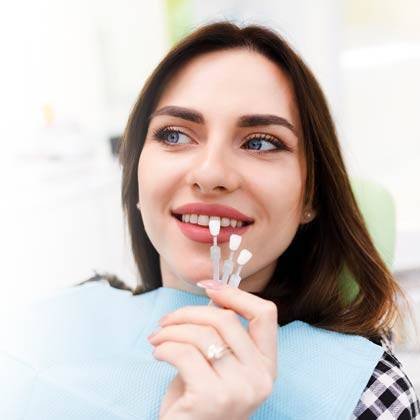 Daryl
Veneers Smile Design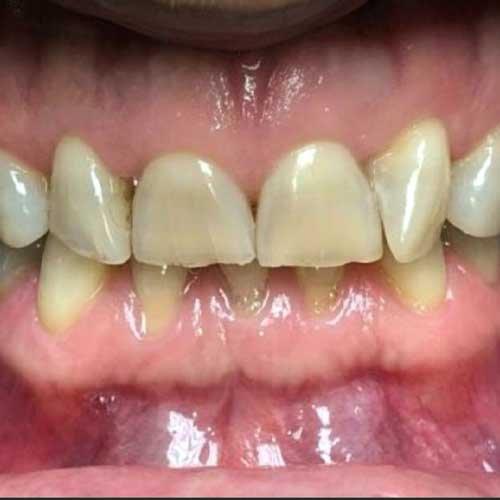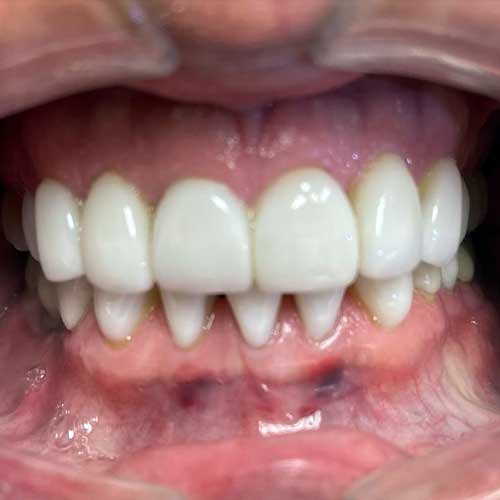 Low Priced, High Quality Veneers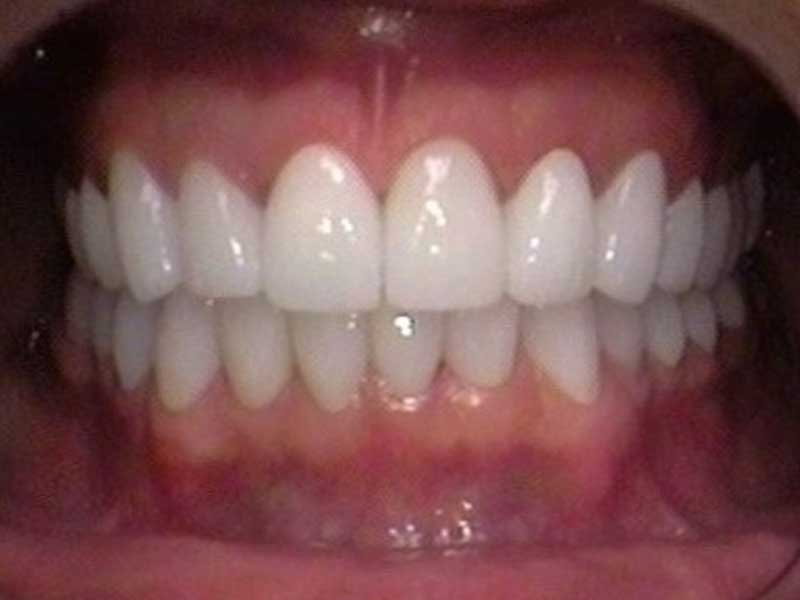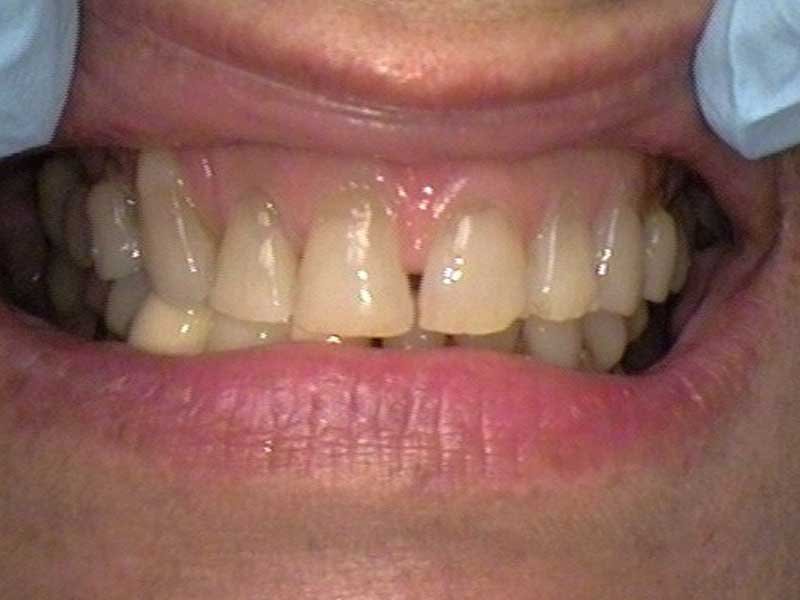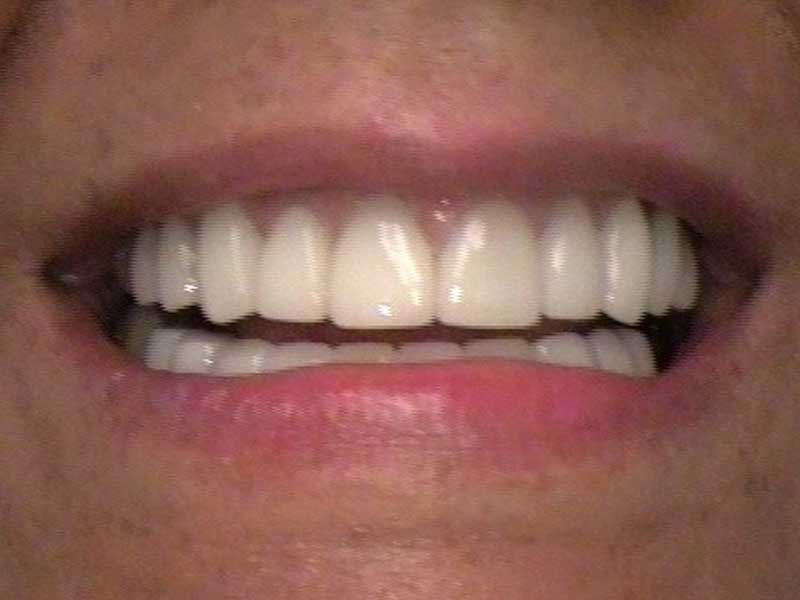 Get started with your new smile today!
Benefits of Porcelain Veneers
R

Veneers cosmetically repair teeth simply and easily

R

Dental veneers offer a natural appearance

R

Getting porcelain veneers is a minimally invasive procedure

R

Veneers are permanent and durable

R

Porcelain Veneers are a permanent tooth whitening option

R

Dental veneers are a worthwhile investment

Do you have a smile that makes you feel self-conscious? Do you hide your teeth in photographs or during job interviews? Dental veneers may be an excellent option for you if you want to hide unattractive dental issues including chipped, discolored, improperly spaced, or malformed teeth. Dental veneers offer a variety of potential advantages, which is why they are one of the most popular cosmetic dentistry procedures. Dental Boost can assist you in determining whether veneers are the best option for you.
What are the veneers made out of?
The veneers are Emax porcelain veneers. They are high strength porcelain and custom-made and designed for each individual.
Are veneers covered by insurance?
Yes – some insurances cover Veneers. Dental Boost accepts over 70 insurance plans and will work directly with your insurance.
How long do porcelain veneers last?
With reasonable precautions, dental veneers can last anywhere from 10 to 30 years. While you can eat almost anything you like, it is important to exercise reasonable precautions because dental veneers are not indestructible.
Do porcelain veneers stay white?
With proper care, your porcelain veneers will stay pearly white for as long as ten years, and by then, it will be time for the recommend repair or replacement of your veneer.
Do porcelain veneers break easily?
The porcelain used to make veneers is very hard, but it is slightly more brittle than your natural tooth enamel. This means your veneers are likely to chip or crack if you bite down on hard items like your fingernails, plastic packaging, or beer caps.
Are porcelain veneers stronger than real teeth?
One of the best things about veneers is that they are incredibly durable. Most veneers are made of porcelain, which you may think of as delicate material when you think of porcelain dolls or the like. However, when the thin porcelain veneers are bonded to your teeth, the materials becomes as strong as your real teeth.

Yuliet M Perez
2022-09-08
I love this office. Starting with the Dr she is very detailed oriented and extremely helpful with explaining everything. The hygenist always leaves my teeth sparkling and is absolutely brilliant! The girls in the front are also amazing with treatment planning and scheduling my appointments efficiently. The assistants are so welcoming and gentle. Everyone makes me feel like im fanily! Would recommend this office forever 👌 😍
Andrea Valenzuela
2022-08-10
The experience with Dental Boost has been wonderful. Dr. Mariana Gabaldon and her team are excellent professionals who truly care about each patient and their needs. I have always been afraid of dentists and here they have understood and cared for me. A team of great human quality. I am happy with the result of each treatment. I highly recommend Dental Boost!
Doctors , Mariana & Yuliet are amazing at there craft , they are kind and welcoming and very professional . I have had the best experience Since the very first day. They are delicate and honestly I feel blessed to Have found such a great place for all my dental needs . 5 stars but really they deserve 10 stars. Roxy n Lilly in the front are also amazing following up with all appointments and payments. I recommend everyone here.
We are very happy with Dental Boost. We could not find a dentist who could adequately manage our son with Downs Syndrome. They have been so kind and so patient and professional. No more being scared of the dentist! He's happy to go! I highly recommend them
Elizabeth Alvarez-Stewart
2022-05-17
Dr. Gabaldon is wonderful! I use to dread going to the dentist but now I actually look forward to it. She is very conscientious of your comfort during exams and treatment and very gentle during procedures. My hygienist is absolutely the best! She is very thorough and when you leave her chair you know there is not a speck of plaque or tartar on your teeth. Everyone in the office is very friendly and courteous. You never feel judged on the condition of your teeth when you go there. I am extremely happy with Dental Boost and the dental care they provide.
Best experience I've had when going to a dentist. Staff is very pleasant and professional. Dr.Gabaldon is very professional and caring. I have recommended this dentist to many of my friends and relatives and everyone has been very satisfied With the service .
Best dental treatment I've ever received hands down! They've provided a number of treatments for all of my dental concerns. The Dental Boost Team has taken such good care of me over the past couple years, I look forward to every appointment. They take their time explaining every step and providing you with detailed explanations of not only the treatments but the payments as well. I truly appreciate their meticulous efforts to ensure their patients upmost satisfaction.
As someone who hasn't always taken the best care of my teeth, I am so thankful for the Dental Boost team. The entire staff is incredibly friendly and so accommodating. They are very respectful from start to finish. My teeth are doing great and for the first time in my life, I know I will continue coming back to the dentist.