Top Invisalign Provider
Dr. Mariana Gabaldon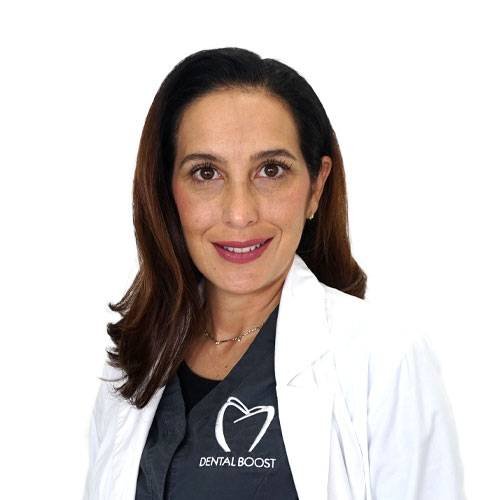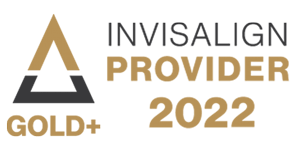 We specialize in Invisalign
Do not miss this unique offer
Call now and get
Up to $1,000 off
Real Patient testimonial at Dental Boost
New Invisalign Smile Design
Alexander has been part of our family dentistry since the age of 10 and he wanted to keep improving his smile.
Alexander got started with Invisalign in our practice and…
…after a few months…
Alexander told us how much he enjoyed his experience with Invisalign. He told us that "Invisalign is so easy! It takes almost no effort."
Invisalign Case at Dental Boost
Alexander's before and after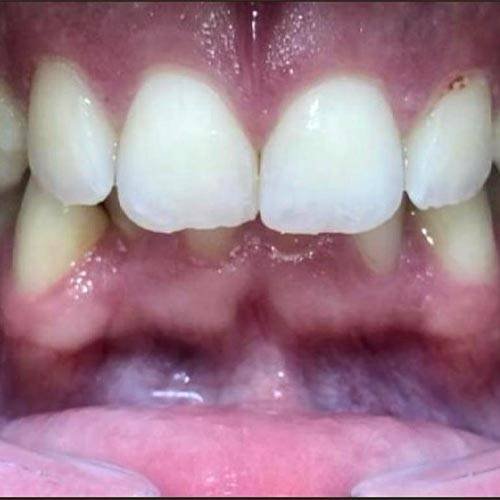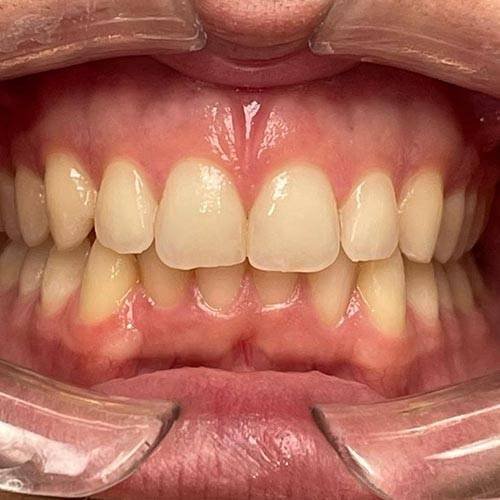 Get started with your new smile today!
R

20+ Years Clinical Experience

R

Pain-Free Treatment

R

Offering the Latest Technology


"They are terrific! Everyone is very professional. I've had several services performed and I have been completely satisfied. I love my hygienist Maite. Her skills have really helped my bleeding gums. I followed her advise and my gums bleeding has stopped. As a diabetic it is very important that I go regularly to have my teeth clean and keep my gums in check. I trust them completely with my dental health. Thank you all!"
"The staff is super friendly and welcoming. The office is clean and the environment is overall great. I highly recommend Dr. Gabaldon and her staff!"
Alexa
"Good services , I recommend so much , the people are so nice and friendly , take your appointment and enjoy the experience"
Latest Technology For Patient Comfort & Fastest Invisalign Results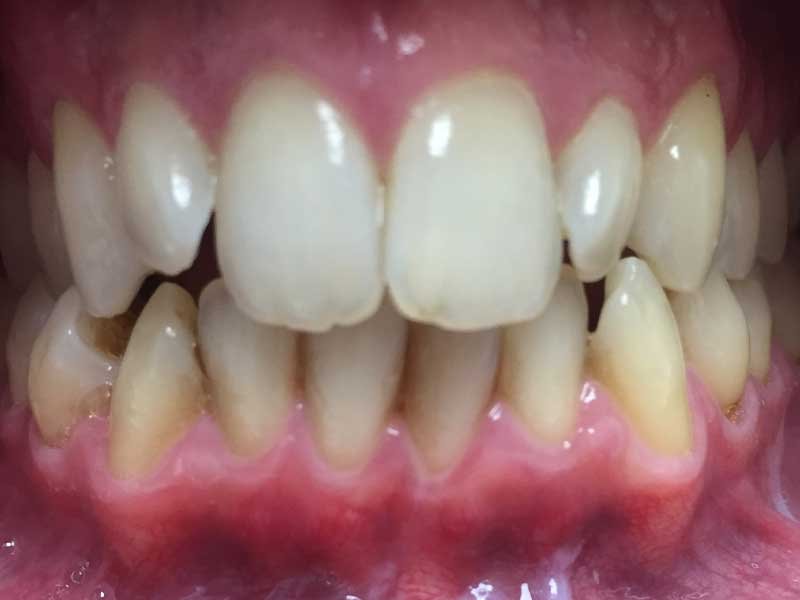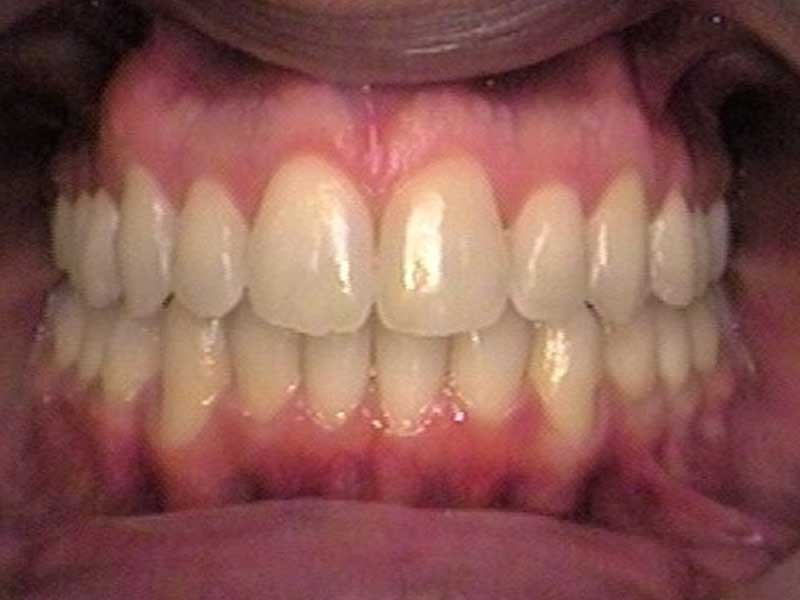 What is Invisalign®?
Invisalign® is the invisible way to straighten teeth without braces. Invisalign® uses a series of clear, removable aligners to gradually straighten teeth, without metal or wires.
How does Invisalign® work?
Invisalign® uses 3-D computer imaging technology to depict the complete treatment plan from the initial position to the final desired position from which a series of custom-made, clear "aligners" are produced. Each "aligner" moves teeth incrementally and is worn for about two weeks, then is replaced by the next in the series until the final position is achieved.
What are the primary benefits of Invisalign®?
Invisalign® is clear. You can straighten your teeth without anyone knowing.
Invisalign® is removable. Unlike braces, you can eat and drink what you want during treatment. You can also brush and floss normally to maintain good oral hygiene.
Invisalign® is comfortable. There are no metal brackets or wires as with braces to cause mouth irritation, and no metal or wires means you spend less time in the doctor's chair getting adjustments.
Invisalign® allows you to view your own virtual treatment plan before you start so you can see how your straight teeth will look when your treatment is complete.
What are aligners made of?
Aligners are made of clear, strong medical grade plastic that is virtually invisible when worn.
What do aligners look like?
Aligners are clear and look similar to tooth-whitening trays, but are custom-made for a better fit to move teeth. Some orthodontists and dentists have referred to them as "contact lenses for teeth."
Is this a new way to straighten teeth?
For years, orthodontists and dentists have used removable appliances for limited treatment. Today, with the application of computer technology and custom manufacturing, Invisalign® treats a broader range of cases with greater precision.
How old is the company?
Align Technology, Inc., the company that manufactures Invisalign®, was founded in 1997. Since then, Align has manufactured over 10 million aligners and 250,000 patients have received treatment.
How old is this technology?
In 1945, Dr. H.D. Kesling envisioned that one day modern technology would enable the use of a series of tooth positioners to produce the kinds of movements required for comprehensive orthodontic treatment. Technology has made this vision a reality. Using advanced computer technology, Align crafted Invisalign®, a series of customized clear appliances called "aligners." Each aligner is worn sequentially by the patient to produce extensive tooth movements in both upper and lower arches.
How many patients are being treated with Invisalign®?
Worldwide, almost 250,000 patients have been treated with Invisalign®. The number grows daily.
Do doctors need special training in order to use Invisalign®?
While Invisalign® can be used with virtually any treatment philosophy, specific training is needed. All orthodontists and dentists interested in treating patients with Invisalign® must attend training before cases will be accepted from their office. Close to 30,000 orthodontists and dentists worldwide are certified to use Invisalign®.
How does Invisalign® effectively move teeth?
Like brackets and arch wires are to braces, Invisalign® aligners move teeth through appropriate placement of controlled force on the teeth. The principal difference is that Invisalign® not only controls forces, but also controls the timing of the force application. At each stage, only certain teeth are allowed to move, and these movements are determined by the orthodontic treatment plan for that particular stage. This results in an efficient force delivery system.
Has the FDA cleared Invisalign®?
Yes, the FDA has reviewed our application and in August 1998 determined that Invisalign® is exempt from 510(k) pre-market notification.
What is Invisalign® Express?
Invisalign® Express is an orthodontic treatment designed to correct mild orthodontic problems such as minor crowding and spacing. Since it's designed for mild problems only, treatment time is generally less than six months. If you live in or around Hialeah and are considering Invisalign® treatment, call us today!

Yuliet M Perez
2022-09-08
I love this office. Starting with the Dr she is very detailed oriented and extremely helpful with explaining everything. The hygenist always leaves my teeth sparkling and is absolutely brilliant! The girls in the front are also amazing with treatment planning and scheduling my appointments efficiently. The assistants are so welcoming and gentle. Everyone makes me feel like im fanily! Would recommend this office forever 👌 😍
Andrea Valenzuela
2022-08-10
The experience with Dental Boost has been wonderful. Dr. Mariana Gabaldon and her team are excellent professionals who truly care about each patient and their needs. I have always been afraid of dentists and here they have understood and cared for me. A team of great human quality. I am happy with the result of each treatment. I highly recommend Dental Boost!
Doctors , Mariana & Yuliet are amazing at there craft , they are kind and welcoming and very professional . I have had the best experience Since the very first day. They are delicate and honestly I feel blessed to Have found such a great place for all my dental needs . 5 stars but really they deserve 10 stars. Roxy n Lilly in the front are also amazing following up with all appointments and payments. I recommend everyone here.
We are very happy with Dental Boost. We could not find a dentist who could adequately manage our son with Downs Syndrome. They have been so kind and so patient and professional. No more being scared of the dentist! He's happy to go! I highly recommend them
Elizabeth Alvarez-Stewart
2022-05-17
Dr. Gabaldon is wonderful! I use to dread going to the dentist but now I actually look forward to it. She is very conscientious of your comfort during exams and treatment and very gentle during procedures. My hygienist is absolutely the best! She is very thorough and when you leave her chair you know there is not a speck of plaque or tartar on your teeth. Everyone in the office is very friendly and courteous. You never feel judged on the condition of your teeth when you go there. I am extremely happy with Dental Boost and the dental care they provide.
Best experience I've had when going to a dentist. Staff is very pleasant and professional. Dr.Gabaldon is very professional and caring. I have recommended this dentist to many of my friends and relatives and everyone has been very satisfied With the service .
Best dental treatment I've ever received hands down! They've provided a number of treatments for all of my dental concerns. The Dental Boost Team has taken such good care of me over the past couple years, I look forward to every appointment. They take their time explaining every step and providing you with detailed explanations of not only the treatments but the payments as well. I truly appreciate their meticulous efforts to ensure their patients upmost satisfaction.
As someone who hasn't always taken the best care of my teeth, I am so thankful for the Dental Boost team. The entire staff is incredibly friendly and so accommodating. They are very respectful from start to finish. My teeth are doing great and for the first time in my life, I know I will continue coming back to the dentist.