Your First Visit
A smile you'll love, an experience you will enjoy.
Download and Print New Patient Registration
After you schedule your appointment, we encourage you to download and print our new patient forms, so you can fill them out at your convenience.
Get Directions
If you are unable to get directions on our Location page, you may call our office to get more detailed directions.
We will see you at your first appointment!
Bring your smile, along with few important things, to your first appointment:
Your completed patient information forms
Your insurance card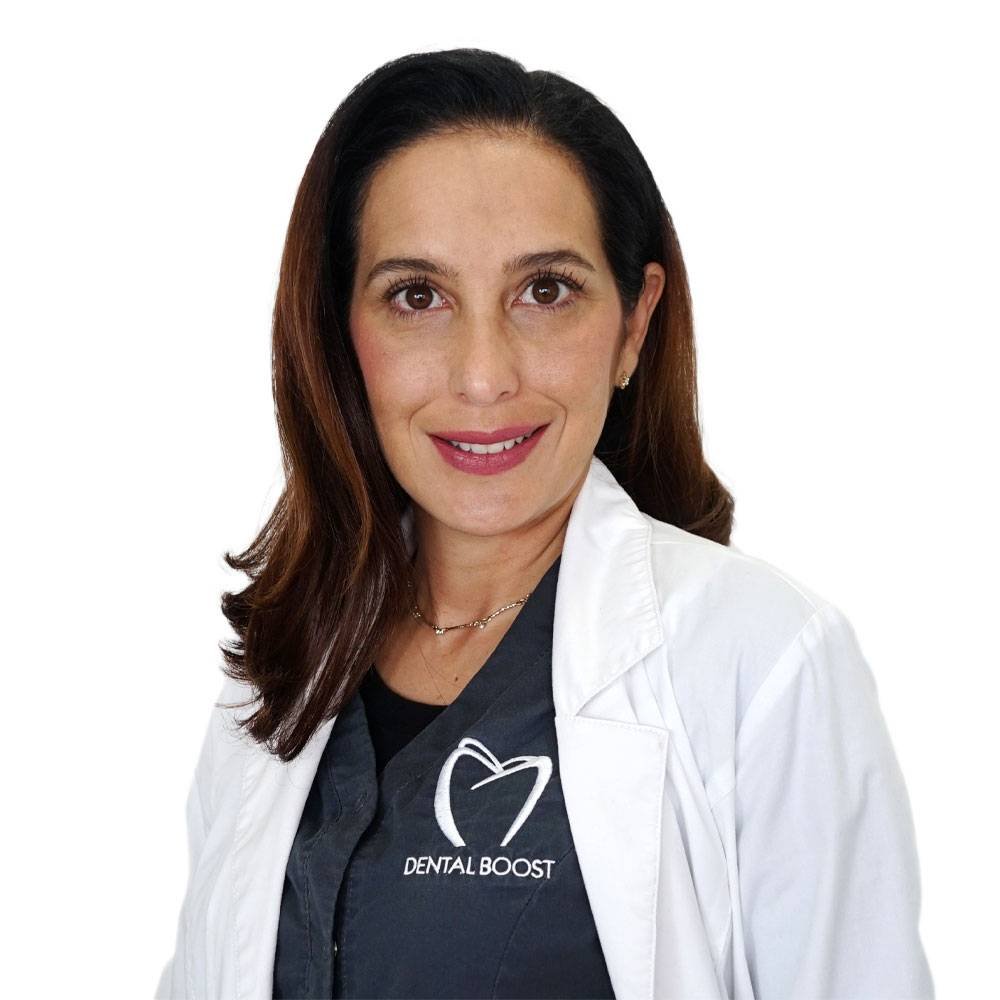 Yuliet M Perez
2022-09-08
I love this office. Starting with the Dr she is very detailed oriented and extremely helpful with explaining everything. The hygenist always leaves my teeth sparkling and is absolutely brilliant! The girls in the front are also amazing with treatment planning and scheduling my appointments efficiently. The assistants are so welcoming and gentle. Everyone makes me feel like im fanily! Would recommend this office forever 👌 😍
Andrea Valenzuela
2022-08-10
The experience with Dental Boost has been wonderful. Dr. Mariana Gabaldon and her team are excellent professionals who truly care about each patient and their needs. I have always been afraid of dentists and here they have understood and cared for me. A team of great human quality. I am happy with the result of each treatment. I highly recommend Dental Boost!
Doctors , Mariana & Yuliet are amazing at there craft , they are kind and welcoming and very professional . I have had the best experience Since the very first day. They are delicate and honestly I feel blessed to Have found such a great place for all my dental needs . 5 stars but really they deserve 10 stars. Roxy n Lilly in the front are also amazing following up with all appointments and payments. I recommend everyone here.
We are very happy with Dental Boost. We could not find a dentist who could adequately manage our son with Downs Syndrome. They have been so kind and so patient and professional. No more being scared of the dentist! He's happy to go! I highly recommend them
Elizabeth Alvarez-Stewart
2022-05-17
Dr. Gabaldon is wonderful! I use to dread going to the dentist but now I actually look forward to it. She is very conscientious of your comfort during exams and treatment and very gentle during procedures. My hygienist is absolutely the best! She is very thorough and when you leave her chair you know there is not a speck of plaque or tartar on your teeth. Everyone in the office is very friendly and courteous. You never feel judged on the condition of your teeth when you go there. I am extremely happy with Dental Boost and the dental care they provide.
Best experience I've had when going to a dentist. Staff is very pleasant and professional. Dr.Gabaldon is very professional and caring. I have recommended this dentist to many of my friends and relatives and everyone has been very satisfied With the service .
Best dental treatment I've ever received hands down! They've provided a number of treatments for all of my dental concerns. The Dental Boost Team has taken such good care of me over the past couple years, I look forward to every appointment. They take their time explaining every step and providing you with detailed explanations of not only the treatments but the payments as well. I truly appreciate their meticulous efforts to ensure their patients upmost satisfaction.
As someone who hasn't always taken the best care of my teeth, I am so thankful for the Dental Boost team. The entire staff is incredibly friendly and so accommodating. They are very respectful from start to finish. My teeth are doing great and for the first time in my life, I know I will continue coming back to the dentist.