Welcome to Dental Boost
Mariana Gabaldon, D.D.S. - General Family Dentist in Hialeah FL
Your Family Dentist in Hialeah FL
The Dental Boost Difference
Safety, Comfort and Education!
We want each patient to know how valued he or she is, which is why our practice has established safety, comfort and education as our main priorities.
Our entire staff will provide a great experience using the highest standards of professionalism, modern facilities, techniques and equipment.
Our professional team at Dental Boost includes highly skilled doctors in all aspects of dentistry.
All of our dental assistants have received advanced training and are registered Dental Assistants, certified by the Florida Dental Association.
Each member of our staff is dedicated to your comfort, health and well-being.
Mutual Trust and Open Communication
Our Hialeah Dentists strives to make visiting our office a pleasant and educational experience.
All of our Dental Specialists and staff work as a tightly coordinated team to ensure the highest level of care for all our patients.

Yuliet M Perez
2022-09-08
I love this office. Starting with the Dr she is very detailed oriented and extremely helpful with explaining everything. The hygenist always leaves my teeth sparkling and is absolutely brilliant! The girls in the front are also amazing with treatment planning and scheduling my appointments efficiently. The assistants are so welcoming and gentle. Everyone makes me feel like im fanily! Would recommend this office forever 👌 😍
Andrea Valenzuela
2022-08-10
The experience with Dental Boost has been wonderful. Dr. Mariana Gabaldon and her team are excellent professionals who truly care about each patient and their needs. I have always been afraid of dentists and here they have understood and cared for me. A team of great human quality. I am happy with the result of each treatment. I highly recommend Dental Boost!
Doctors , Mariana & Yuliet are amazing at there craft , they are kind and welcoming and very professional . I have had the best experience Since the very first day. They are delicate and honestly I feel blessed to Have found such a great place for all my dental needs . 5 stars but really they deserve 10 stars. Roxy n Lilly in the front are also amazing following up with all appointments and payments. I recommend everyone here.
We are very happy with Dental Boost. We could not find a dentist who could adequately manage our son with Downs Syndrome. They have been so kind and so patient and professional. No more being scared of the dentist! He's happy to go! I highly recommend them
Elizabeth Alvarez-Stewart
2022-05-17
Dr. Gabaldon is wonderful! I use to dread going to the dentist but now I actually look forward to it. She is very conscientious of your comfort during exams and treatment and very gentle during procedures. My hygienist is absolutely the best! She is very thorough and when you leave her chair you know there is not a speck of plaque or tartar on your teeth. Everyone in the office is very friendly and courteous. You never feel judged on the condition of your teeth when you go there. I am extremely happy with Dental Boost and the dental care they provide.
Best experience I've had when going to a dentist. Staff is very pleasant and professional. Dr.Gabaldon is very professional and caring. I have recommended this dentist to many of my friends and relatives and everyone has been very satisfied With the service .
Best dental treatment I've ever received hands down! They've provided a number of treatments for all of my dental concerns. The Dental Boost Team has taken such good care of me over the past couple years, I look forward to every appointment. They take their time explaining every step and providing you with detailed explanations of not only the treatments but the payments as well. I truly appreciate their meticulous efforts to ensure their patients upmost satisfaction.
As someone who hasn't always taken the best care of my teeth, I am so thankful for the Dental Boost team. The entire staff is incredibly friendly and so accommodating. They are very respectful from start to finish. My teeth are doing great and for the first time in my life, I know I will continue coming back to the dentist.
Now Offering New Patient Specials!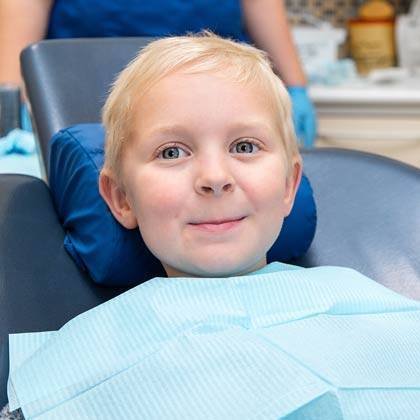 Kid's Complete
Checkup
(Reg. $244). Includes: exam, cleaning and X-rays and fluoride.
*Under age 14
ADA: D0150, D0210, D1120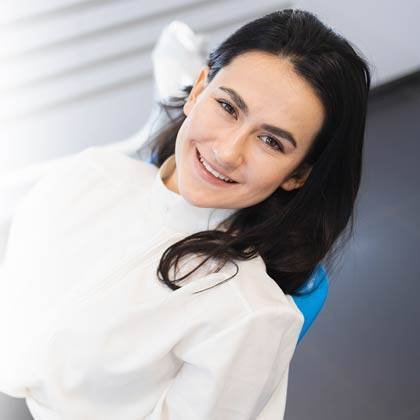 Cleaning
Exam & X-rays
(Reg. $299). Includes: exam, cleaning and X-rays.
*In absence of gum disease
ADA: D0150, D0210, D1110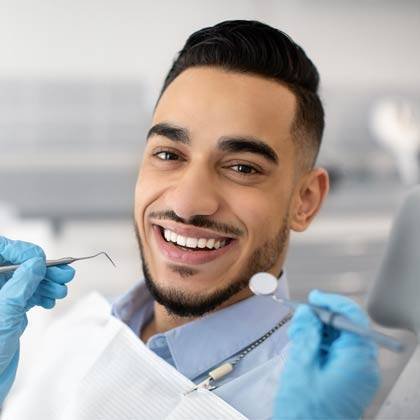 Emergency
Exam
(Reg. $299). Includes: exam and X-rays. Fee waived if procedure completed
ADA: D0140, D0220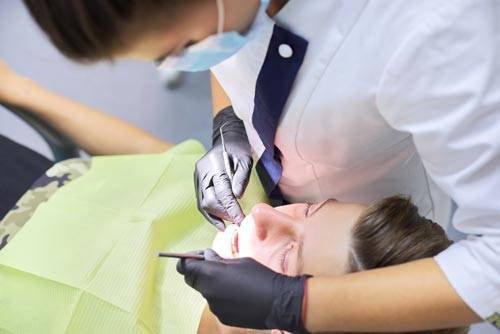 General Dentistry
Improve Your Oral Health, it Will Add Years to Your Life The unfortunate reality is over 75% of adults show signs of gum disease. Factors that play a role...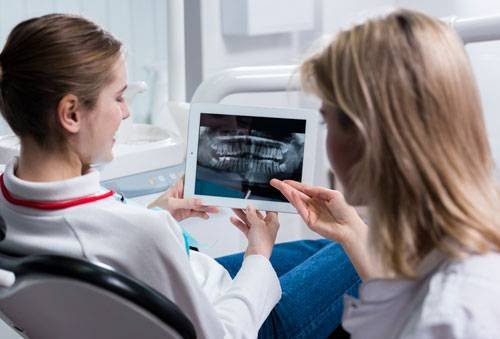 Periodontics
Periodontal Therapy is a three-step process. First step is diagnosis. Periodontal disease is diagnosed by your dentist or dental hygienist during a periodontal...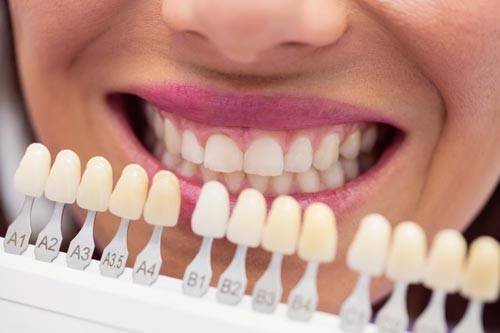 Restorative & Preventive
Professional dental cleanings (dental prophylaxis) are usually performed by Registered Dental Hygienists. Your cleaning appointment will...

Most Insurances
Accepted
ask our representatives for details

Frequently Asked Questions
Are you in pain now?
Your immediate wellbeing is our primary concern at Dental Boost. If you're experiencing dental pain NOW and need an Emergency Dentist in Hialeah, then please call us IMMEDIATELY and we'll make time for you IMMEDIATELY. Teeth problems usually happen when you least expect them and can often be a painful experience. Dental pain can occur for many reasons – however the most important outcome is to immediately alleviate the pain you are experiencing and then determine a permanent solution to ensure you remain pain free. Our friendly reception staff can assist to make an immediate appointment with our emergency dentist in Hialeah so we can get the problem sorted as soon as possible.
Do you have missing teeth?
If you've recently lost a tooth or have had a tooth or teeth missing for some time, then it's important to have this problem fixed immediately. Take advantage of our Free Examination offer and we can explain all the available treatment options. The position of all the teeth in your mouth is dependent on them being in contact with other teeth. Both side to side contact and contact when biting or chewing is important. When a tooth is missing, the adjacent teeth will drift from their proper position in order to restore the necessary contact with other teeth. This initially creates a problem in appearance and inevitably, causes major issues with how your mouth functions. So please call us immediately if you lose a tooth. A temporary solution can be implemented to maintain the proper positioning of your remaining teeth until a permanent solution can be found. This preventive treatment can mean the difference in time, cost and appearance of your tooth replacement. As part of your treatment, we will explain all the options that can be used to correct this problem which will depend on the overall health of your mouth, the number of teeth missing and your budget. Solutions can be either removable or permanently fixed in place and your options depend on which tooth is missing and the strength of the supporting bone and teeth adjacent to the missing tooth. Typical options for replacing missing teeth include dentures, a ceramic bridge or a dental implant. If you have a missing tooth, we will examine your full mouth in order to determine your exact situation and offer the best options to replace that missing tooth.
Are your teeth crooked?
If your teeth are in the wrong position in your mouth, are crooked or have gaps between them, then we offer the latest developments in high-tech orthodontic treatments that can make your smile straighter… and for a limited time at no extra cost… whiter too.
Invisalign is the breakthrough technology that lets you have the smile you've always wanted without the hassle of braces. By using a series of clear, removable aligners, Invisalign straightens your teeth with results you'll notice sooner than you think. The course of treatment involves changing aligners approximately every two weeks, moving your teeth into a straighter position step-by-step, until you have a more beautiful smile. And unlike conventional braces, these clear aligners can be removed while you eat and brush your teeth as usual.
Do your teeth need cleaning?
Brushing twice a day and flossing once a day are the golden rules for good dental health. Daily brushing and flossing keeps healthy mouths healthy, however there are many other dental problems that brushing and flossing alone cannot fix. For this reason, we recommend all our patients come in for a check-up and clean every six months, just to make sure there are no problems that need to be addressed. If you haven't visited our practice before or it's been a long time since your last check-up, then please take advantage of our Free Examination offer so we can ensure your mouth is in great shape.
Do you have bad breath?
Bad breath, known as Halitosis, affects 50% to 60% of the population. It is generally agreed that the source of bad breath is a group of sulphur-containing compounds which are produced in the mouth or nasal areas. These compounds are created by the breakdown of bacteria and are known as Volatile Sulphur Compounds (VSC). There are many causes of bad breath but the main ones are diseased gum tissues and tooth decay. Gum diseases such as gingivitis or the more advanced periodontitis need to be detected immediately. With periodontitis, the gum loses its attachment to the tooth and a pocket develops in between. Within this pocket, bacteria accumulates that can produce VSCs.
Are Your Teeth Yellow?
Do your yellow, dull teeth make you look tired and stop you from feeling comfortable and confident? Get dramatic, instant results with our in office teeth whitening and achieve teeth 8-15 shades whiter in just one visit. A brilliant, bright, white smile will take years off your age and give you the confidence to smile again! Get in touch with the experienced team at Dental Boost to find out how to get your brilliant, bright, white smile.
Dental Blog
Educating our community about the best oral health practices
Hello everyone, I'm Dr. Gabaldon, your trusted dentist in Hialeah. Today, I'd like to guide you through the versatile world of dental bonding. This procedure is not only versatile but also effective, offering a solution to various dental concerns. Don't worry; we'll...
read more