Toothache is the result of trauma to a tooth or the root. Dental Emergency care might be needed.
If you're experiencing a toothache, it can be a very stressful experience. Dental problems in general are difficult to deal with and toothaches are no exception. You may feel like your mouth is on fire or that your teeth just won't stop throbbing. While there are many causes of tooth pain, one thing is certain: the sooner you have it addressed by our Hialeah Dentists, the better off you will be!
What Causes Toothache?
A toothache can occur for many reasons, including:
Over-stimulation of the nerve to your tooth. This could be caused by chewing hard foods or by grinding your teeth.
Tooth decay. Decay that's gotten deep into the tooth may cause pain when you use it to chew on something hard. The decay may also be so bad that it needs removal of all or part of the tooth.
Trauma to a tooth or its surrounding structures (such as gum recession). If you hit your teeth against each other while biting down too hard on food, you can cause damage to your gums and/or nerves inside your jawbone. This can lead to a painful infection in these areas called periodontitis (gum disease). Sometimes trauma can even lead to root fracture where part of an infected root breaks off from inside a jawbone socket where it attaches itself firmly; this infection is called periapical abscesses which usually requires immediate medical attention because bacteria will continue spreading throughout surrounding tissues until treated properly."
Now Offering New Patient Specials!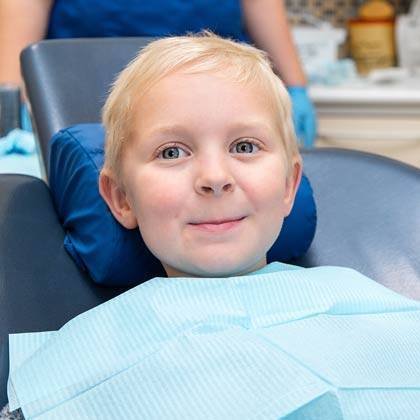 Kid's Complete
Checkup
(Reg. $244). Includes: exam, cleaning and X-rays and fluoride.
*Under age 14
ADA: D0150, D0210, D1120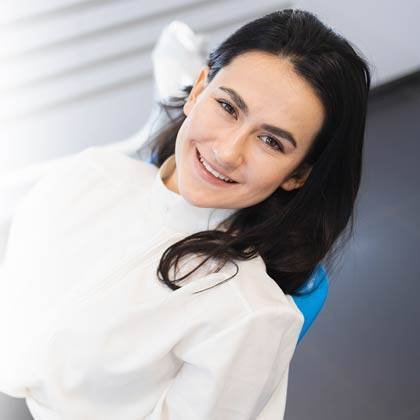 Cleaning
Exam & X-rays
(Reg. $299). Includes: exam, cleaning and X-rays.
*In absence of gum disease
ADA: D0150, D0210, D1110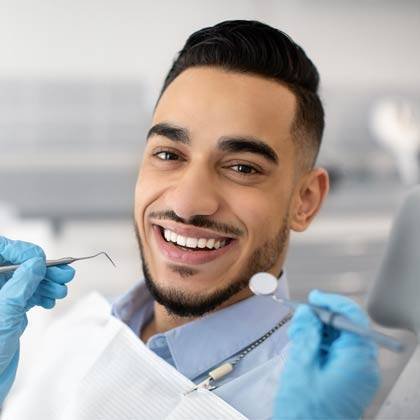 Emergency
Exam
(Reg. $299). Includes: exam and X-rays. Fee waived if procedure completed
ADA: D0140, D0220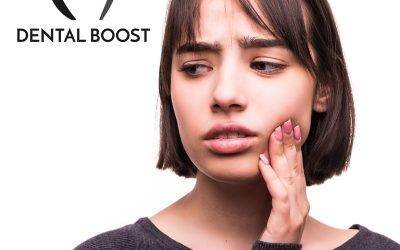 Does the phrase 'a tooth infection' seem trivial to you? Well, think again. As a long-standing dentist in Hialeah, I, Dr. Gabaldon, am here to shed light on the potentially severe consequences of a seemingly harmless tooth infection. Your Mouth, The Gateway Firstly,...
read more